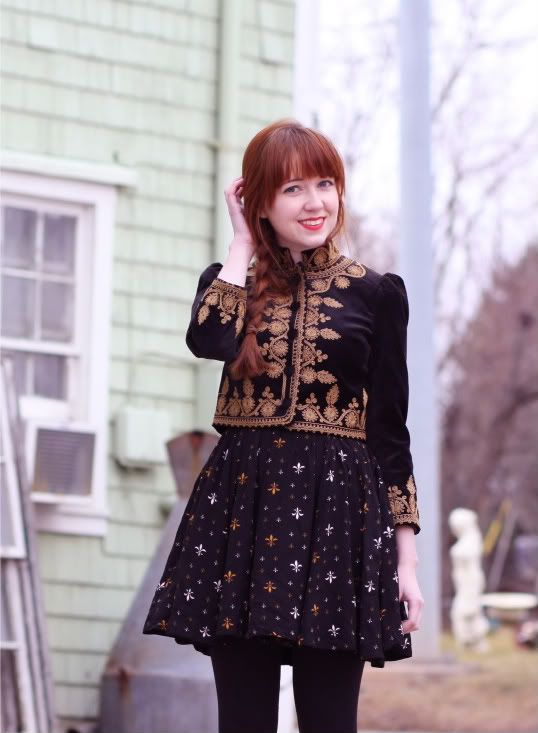 On my drive back home I made a detour to a funny store in Lucketts that I enjoyed shopping at when I lived in Pennsylvania. Every nook and cranny in the three-story house is filled with interesting little bits and bobs; the curiosities even spill out into the yard. The third story houses some really lovely vintage pieces and I certainly could not resist walking away without a few pieces to add to my own collection.
Nearly as sweet as my new acquisitions? A short video I shot; I really enjoy making these silly little things. Once again I'm wearing my favorite dress from
Trashy Diva
. It's seriously such a fantastic piece; layered up it works wonderfully for day, but I love the fact that it's also rather fancy.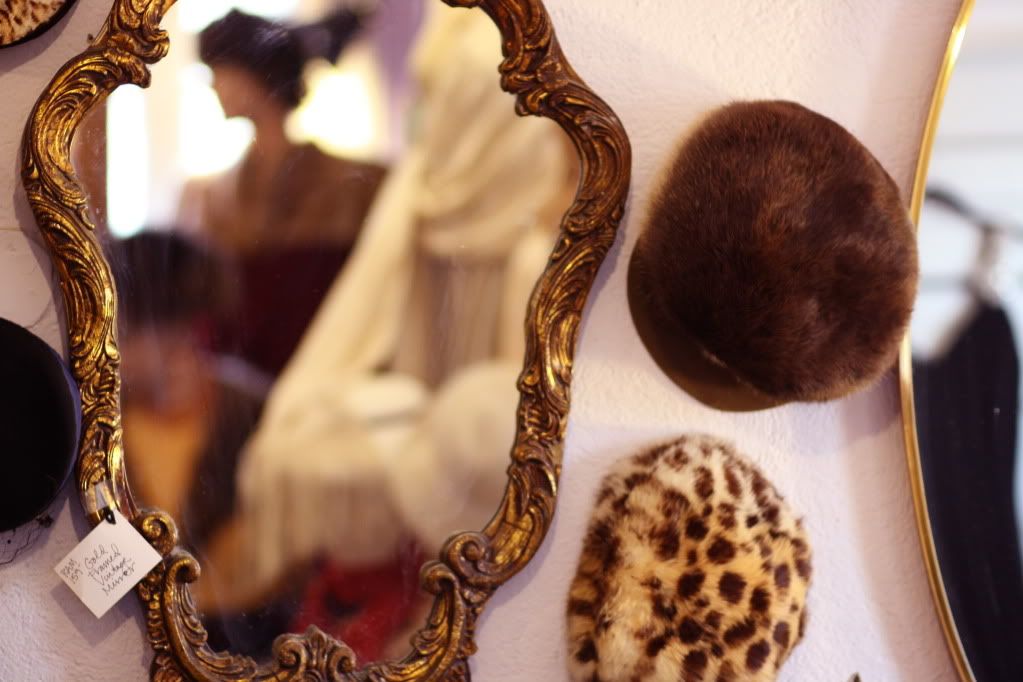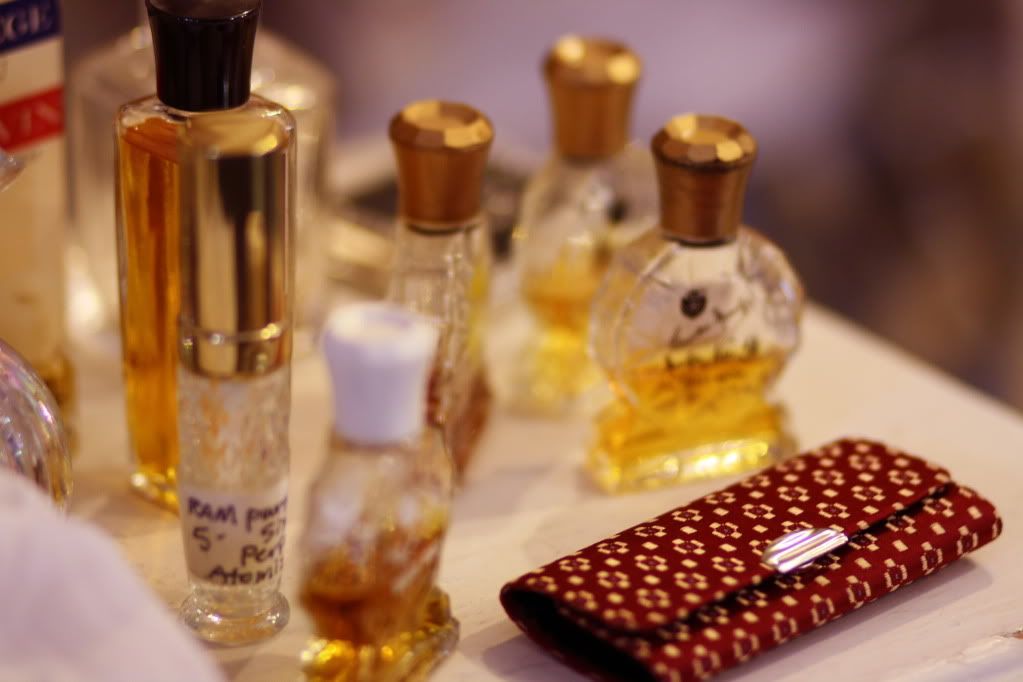 Outfit details:
Tulle coat
Deux Lux purse
H&M jacket
Clinque red, red, red lipstick